Just a quick post to remind you that there are only two days left until our December contest closes!
This month, we have this stunning giclee print of this cover of The Golden Compass, given to us by cover artist Eric Rohmann. It's one of a limited edition of 300 and measures approximately 61 x 41cm (24 x 16 inches).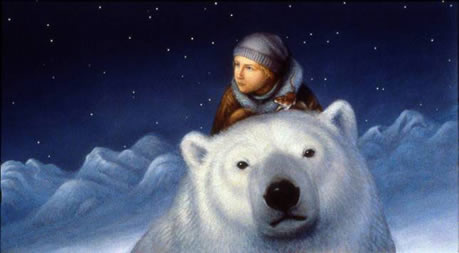 Entering this contest is simple, all you have to do is answer the following question.
What name did Iorek Byrnison give Lyra?
Send your entry in to us at contest@bridgetothestars.net, with the subject line "December Contest" by 11:59pm GMT on the 26th of December. We'll pick one lucky winner from the correct answers to win this great prize! This contest is open to everyone, good luck!