Congratulations to Alice, winner of our BttS December Contest! She correctly answered our contest question…
What name did Iorek Byrnison give Lyra?
The answer was, of course, Silvertongue. We had lots of correct answers but unfortunately only one person can win this prize! Alice wins this delightful print of one of the most memorable covers of The Golden Compass, kindly provided to us by cover artist Eric Rohmann.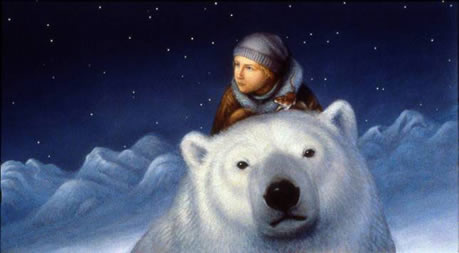 Eric Rohmann is an author and illustrator of books for young readers. You can check out more of his work on his website. And if you didn't win the contest, you can buy this limited edition print for $275.00, plus shipping and handling.